Profile

J.H. Forge
Creo. Recreo. Praesto.
Free Account
Created on 2016-12-30 17:25:11 (#2663862), last updated 2016-12-30 (38 weeks ago)
2,524 comments received, 0 comments posted
150 Journal Entries, 0 Tags, 0 Memories, 6 Icons

About

Mini Bio
AVAILABLE FOR APPLICATIONS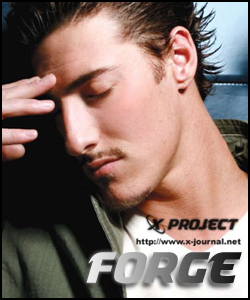 X-PROJECT: AN X-MEN MOVIEVERSE RPG

Forge came to Xavier's School for Gifted Youngsters following an attempt to blow up his high school in response to prolonged bullying left him with an artificial leg and hand. He quickly found himself a 'tribe' at the school, identifying himself as a mutant before anything else and using his power of instinctive mechanical hypercognition - or the ability to create any device he understood the working of - to assist his classmates and the X-Men on many occasions. His sympathy for Magneto ended following an abduction and the forced creation of the Neutralizer and after his time marooned in another dimension which aged him two and a half years more than his peers, he joined the team and became the security specialist to the mansion. He also formed an unlikely relationship with Crystal Amaquelin, which did much to humanize the over-focussed inventor.

In September 2009 Forge joined Scott Summers and Jean Grey in relocating to the West Coast Annex in order to assist in forming a base of operations for a new X-Men team based on the west coast. As a result of him throwing himself completely into his work, his relationship with Crystal suffered and in January 2010 they agreed to end it.


X-Project is an X-Men movieverse RPG on Livejournal. Set after X2, we've been running since May 2003 and use a combination of in-character journals and email/IM logs. There's a number of settings for a range of play, whatever your preference, and we accept new characters as well as encourage people to adopt one of our orphans.

We also highly encourage readers - if you're looking for X-Men based entertainment, X-Project welcomes you to read along and enjoy the ride!


Application|Taken/Available|Game History|Game Wiki|Now Playing|Rules|FAQ|Contact Us

Connect
aeronautics
, alfred nobel,
biomechanics
,
chemistry
,
copper
,
cybernetics
, dynamos,
electromagnetism
,
electronics
,
engineering
,
gears
,
h.r. giger
, hydraulics,
m.c. escher
,
machines
,
mechanics
,
metalwork
,
motors
,
networking
,
nikola tesla
,
optics
,
ozone
,
physics
,
pneumatics
,
prosthetics
, resistors,
science
,
silicon
,
sonics
,
technology
,
transistors
,
welding

People
[View Entries]

[livejournal.com]
x-adrienne
,
x-artie
,
x-asgardian
,
x-avier
,
x-bamf
,
x-barrier
,
x-bevatron
,
x-blink
,
x-callisto
,
x-celsis
,
x-cyclops
,
x-cypher
,
x-dagger
,
x-dominion
,
x-dust
,
x-eidolon
,
x-emplate
,
x-firestar
,
x-flames
,
x-forge
,
x-invisiblegirl
,
x-jeangrey
,
x-jessicajones
,
x-jubilee
,
x-korvus
,
x-legion
,
x-maverick
,
x-meggan
,
x-minibruiser
,
x-newscast
,
x-plosive
,
x-polarisstar
,
x-pyromania
,
x-roulette
,
x-scarletwitch
,
x-scion
,
x-scorpion
,
x-skin
,
x-squirrel
,
x-tarot
,
x-traction
,
x-velocidad
,
x-wallflower-
,
x-weaponx
,
x-welshpixie
,
x-wildchild
,
x-wytchbrat
,
xp-friends

Communities
[View entries]

Feeds
[View Entries]

Subscriptions (0)

Linking
To link to this user, copy this code:
On Dreamwidth:
Elsewhere: